Surfing the web, day after day, I come across a lot of very creative and space-efficient home designs. While many are worthy of talking about, one in particular got me really excited. It's the 'concealed door' from Space San Diego, a space planning and interior design company.
Concealed doors convert any existing door in your home into a fully functional built-in bookcase, while still allowing you to access to the room. This idea is not only space-efficient and offers an incredible way to increase storage space, but it's also really freakin' cool. It's like a personal secret passageway right in your own home! Check out more pictures and details at their website.
There has been lots of tweeting going on recently from washing machines, unborn babies, TiVo and even plants that need to be watered. It's gotten me thinking about other items in the home that should tweet. Not everybody needs reminders from their washing machine but that doesn't mean there isn't a market for such a device. And if you are plant-killer like me, you need your plant to tell you when it needs water otherwise it ends up looking like it came from the Sahara Desert or it resembles swamp-zilla.
I mean, if your washing machine tweets at you when the wash is done then surely you need a dryer that does the same thing. The clothes can't get moldy in the dryer but they sure can get wrinkly.
Or how about your oven? I know it has a timer built in but with today's over-abundance of noisy gadgets, how can you hear it if you leave the room?
Maybe we should have tweeting alarm clocks. I'm serious. Lots of people hit that snooze button first thing in the morning, so if the noise was coming at you from more than one spot maybe you'd get out of bed sooner.

You probably don't need your coffee maker at home to send you a message; the aroma of hot, eye-opening java should be signal enough, but what about the coffee maker at work? If you hacked into the work coffee maker then you would always get tweeted about the freshly perked coffee instead of having to drink the 2 hour old sludge.
Wouldn't it be great if you could set your front-door to tweet you when it opens and you're not at home? Or your window for that matter? Would you even need a security system?
What if we thought a little bigger? Is there anyway to get something to tweet their location? That would open the door to all kinds of new GPS/ Twitter inventions, like one for your remote control or your lost luggage or your keys.
Or what about the ultimate utopia - What if you could get the fridge to tweet the beer delivery guy when the last beer has been taken out of the fridge? (Is there such a thing as a beer delivery guy? I know the local taxi driver in our town will make a beer run for you if you give him a nice tip.)
What kinds of things in your home would you like to see tweeting? And would tweeting items in your home make your life easier or just noisier?
There are times that you say something in your head and it makes perfect sense. You can even write it down and look at it and it still makes sense. You can even put it up on a big billboard outside your business and it still makes sense.
This makes it even harder to figure out all of the snickers and giggles afterwards.
Unfortunately most guys leave their Valentine's Day gift shopping until the absolute last minute available. That means they usually end up getting their girlfriend the old box-o-chocolates stand-by, exorbantly over-priced flowers or some crappy stuffed animal in varying shades of blinding red and pink.
Does this sound like you? If it does, boy do you have some making up to do this Valentine's Day.
Since you must have some other 'special' talents that make it possible for you to keep a girlfriend but you are a little pathetic in the shopping department, we have compiled a list of off-limit items for you. No matter how cute or romantic you think anything is on this list, this is your warning to save you from the inevitable dumping you have coming soon.
Price: Free
It doesn't matter what you choose from their large virtual selection of flowers, jewelry, cars or vacations. No matter what you pick you will look like the cheapest tool alive.
Price: $3.49
Your girlfriend has been hinting for diamonds so don't disappoint her by buying her this 'diamond' key ring. I bet that fake diamond can do of lot of damage to your face once she throws it in yours.
Price: $4.99
This really seems like a gift for you. It looks like a lightly veiled excuse to get her gnawing on your naughty parts. Even if she falls for your ploy I bet that high-quality gummy substance will have her gagging in 30 seconds flat or leave you feeling sticky like you just did something bad in your pants.
Price: It's homemade so it's cheap (oh, and it looks cheap too)
Lot's of girls like homemade artsy crafty stuff but they don't really appreciate the effort until they get old and become a Mom. So if you are hoping to get lucky this Valentine's don't even bother breaking out your drill or paints, your chick wants you to buy something with cold, hard cash.
http://www.metacafe.com/watch/877958/
Price: $13.49
If you were considering a real portable fireplace, well, that's pretty romantic. But you must be a close relative of the baboon family if you think you are going to get any brownie points with this gift. Seriously, she will be under-whelmed at best by this moronic attempt at romance.
Price: $14.99
Who doesn't like pizza? I mean c'mon, you probably had some cold pizza for breakfast this morning, didn't you? That's the problem. Pizza is just too 'everyday'. Not only do you look like you picked this up at the last minute (which you did), it also proves that you put absolutely no thought whatsoever into getting her a Valentine's Day gift. But if you like eating your pizza in the doghouse, then go right ahead.
Price: $15.00 - $48.00
In the name of all that is good and green what in the hell were the folks in Thailand thinking when they made these roses out of elephant poop? I don't care how much your girlfriend wants to save the rain forests; she will not appreciate any type of gift made out of recycled poop.
Price: Sometimes free but usually available from the SPCA for the price of their shots
I know you think that kittens and puppies look really cute and cuddly but they are actually more work then you think. And what happens if she starts resenting you for giving her all this extra responsibility that she never asked for, or worse, she starts letting it sleep in the bed and she fusses over it more than you.
Price: $28.00
I know the words 'diamond' and 'gold' appear in the description, but believe me when I say she does not want any cheap-ass 1/10-carat diamond or discount gold-plated pendant. And she especially does not want anything you bought at Wal-Mart.
Price: $28.00 for the set
These adorable t-shirts may seem like a great idea at first and they will definitely let everyone know that she is your girl. But seriously… are either of you really going to want to wear these in public?
Price: $19.95
First of all, this thing is damn ugly no matter what color you choose and secondly, how the hell are you going to sneak your hand up under her sweater while you snuggle on the couch if she has this stupid thing on?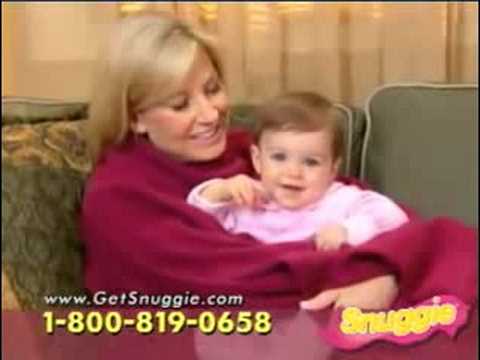 Price: $54.99 - $74.99
See above comments dumb-ass.
Price: $35.00 for the set
This may seem like the perfect thing for those long, romantic walks in the brisk air but c'mon, how often do you forge out into the cold under the pretense of going on a lovely stroll? Besides, what happens when your hands get all sweaty and she doesn't want to hold them anymore? She is left wearing one over-sized, drafty mitten and you are left with one lame red mitten and one freezing hand.
Varying Prices
Basically what you are saying is that Valentine's Day is not going to be any better than any other day spent with you. If this is the best that you can do you are lucky to even have a girlfriend.
Price: 9 cookies for $61.00
You may think that nothing says 'I love you' like baked goods. But did you know that according to a study by Nutrition Journal 83% of college women diet no matter how much they weigh? Now brainiac, leave the cookies alone.
Price: $49.99 - $349.99 depending on the appliance
Getting your girlfriend something pink that also supports a good cause like Breast Cancer Research just seems like a winner. But, as soon as you enter the word appliance into the mix you have a recipe for disaster. Basically, you've just given her housework in a box. Maybe she should get you that weed whacker you've been wishing for.
Prices: Custom Package – $54.00
Deluxe Package – $109.95
Ultimate Package - $154.95
You love your girl up to the stars and back but naming a star after her is a little over-the-top. Plus, how is she supposed to show it off to her girlfriends? …"No, you're looking in the wrong spot, it's the shiny one over there."
Price: $129.99
Earlier we mentioned that lots of women diet on a regular basis, so now you are thinking that the WiiFit is a great idea. WRONG. Any type of exercising device will immediately make her assume that you think she is fat. Even if she is, you better not let her know or those deadly curves she's got will be off-limits to your scrawny ass.
Price: $149.99 for the panda
If you get her a huge stuffed animal she is most likely going to set it on her bed. Then when you go over to her place to get a little somethin', somethin' she'll take it off her bed and put it on the chair next to it. Next thing you know, you feel like it is staring at you, judging you, mocking your performance. That can't go anywhere good.
Price: $105 – 125.00 + travel costs
A Singing Telegram has the potential to be a big hit for everyone at the office except for your girlfriend. Her probable embarrassment and humiliation in front of her co-workers should be enough of a deterrent but if you need more reasons, thoughts of her vengeful wrath should keep you away from this likely disaster.
Prices Vary
Not every personal billboard has to announce someone's impending divorce, you could also rent one to announce your love to the world. However, if you really love her you'd get her something she could pawn after your break-up instead of something she'll talk about for hours on end to her therapist.
Price: $800 - $1100
Unless your girlfriend wears size 4 or less, you should not be getting her lingerie for Valentine's Day. But if you like to balance on that high-wire of love and boldly go where others have failed, at least avoid any lingerie that includes a GPS. You may think it's cute and funny but I bet she thinks it's creepy and stalkerish.
Prices start at $1500
Don't be a moron. If you've got over $1500 to blow, then buy her some gorgeous jewelry, take her away to a nice country inn and spend the weekend in bed getting rewarded for your thoughtfulness *wink wink*.
2. Any Type of Ring In a Ringbox
Varying prices
Unless you are planning on popping the BIG question this Valentine's Day, any type of ring in a box is a serious mistake. Once she sees that box she will be expecting one thing and one thing only. She will either try to avoid opening it like the plague or pounce on it and rip it open only to discover that she is dating a dipwad.
Price: Usually between $80 - $120.00/hr
Did you know that the divorce rate in America is still documented at around 45% - 50%? Did you know that a tattoo is permanent? And I'm not talking permanent marker that eventually comes off, I'm talking about ink injected into your skin kind of permanent.
Gone are the days of dropping $100s of dollars on expensive artwork to decorate our walls. Now we can adorn them with artwork we made with our very own hands and just a few basic tools.
Better Homes and Garden has several tutorials on DIY artwork so easy anyone can be a Picasso - even if you don't think you've got a creative bone in your body.
Check out this stylish artwork made with medium-density fiberboard and paint or this simple, modern piece made using art canvas and foam cups.
It can be as simple as peel stickers, one solid, accent color, your own photography and so much more. Almost anything can become an eye-catching art piece, so show off your personality and style with some homemade art!
So here we are, smack dab in the middle of winter, trying to fight off the February doldrums. And we have no $$$ to get away from it all. We don't even have any cash to buy a big, bad-ass snowmobile and make it slightly more bearable.
We have 2 options:
We can hole up inside for the next 2 months.
We can grab what Mother Nature serves up, make it into a snowball and throw it right back at her.
Since option 2 seems like way more fun, we've put together a list of "cool" activities that require little to no dough and will get you excited about being out in the snow.
Make a Snowman
This is the obvious first choice. Don't let winter pass you by without making at least one snowman. And if the creative spirit hits you, make a snow family, snow dog, snow cat, snow bird, you get the idea… You can have a whole snow village right in your own yard.
Build a Snow Fort
Make it as small or big as you like. Simple caves are perfect for little ones or get serious and make your own igloo.
Make Snow Paint
You may discover that you have a few budding Picassos once you put a little food coloring and water in a spray bottle.
Make Snow Angels
Perfect for freshly fallen snow.
Catch Snowflakes on Your Tongue
Organize a Snowball Fight
Make teams, take cover and let loose. But remember to fight fair, no ice or slush balls.
Explore Your Local Trails
Many parks keep their trails open during the winter months so put on your mukluks and take a hike. Don't forget your camera, you never know what wonder of nature may be lurking nearby.
Trails are also perfect for snowshoes and cross-country skis; this equipment is usually available for rent if you don't have your own.
Identify Animal Tracks
Throw some popcorn in your yard before bedtime and then check out the tracks in the snow the next morning. See if you can identify them. Or make your own tracks in the snow and see if you can fool your friends.
Make a Simple Bird-Feeder
Find a pine cone, cover it with peanut butter and then roll it in bird seed. Hang it to a tree branch and watch as the birds flock to your yard. Keep a journal to track your feathered friends.
Go Sledding
Your need for speed can be answered with a simple crazy carpet (they don't call them crazy for nothing). Just find the nearest hill and hang on as you careen wildly down at break-neck speed. Just remember, it's no fun if someone breaks their leg, so play safe.
Go Skating
Check your local arena for public skating times or go to an outdoor rink. Most arenas have rentals available if you don't have your own skates. No arena or outdoor rink? Build your own.
Go Snowboarding or Downhill Skiing
Check the ski hill's website for deals. Often, there are special times that have discounted rates.
Shovel Your Neighbor's Walk
Teach your kids to lend a hand. It's good for your heart in more ways than one.
Make Some Cold Crafts:
Snowflakes on Glass – Get a piece of glass and some aerosol hairspray. Freeze the glass and the hairspray. Spray the frozen glass with the frozen hairspray and then let some snowflakes land on the glass. Bring the glass inside to thaw for 15 minutes and voila, your snowflakes will now be saved on the glass.
Ice Candle Holders – Place an empty container in a bucket of water. Put the bucket outside to freeze. Once frozen, remove the ice from the bucket and the container from the ice. Place a candle inside the ice and presto!
For More Fun and Exciting Ideas:
http://familyfun.go.com/games/indoor-outdoor-games/feature/famf19snowgames/famf19snowgames.html
http://familyfun.go.com/games/indoor-outdoor-games/feature/famf199701_fficeparty/famf199701_icegames.html

(AP Photo/Olivier Asselin)
In Panama and other tropical countries around the world, large tracts of farmland are being abandoned as their owners move in search of a better life. However, these tracts of land are not remaining stagnant. They are being reclaimed by nature, developing into new jungles full of trees and wildlife.
These new forests are growing at such a rapid pace that earnest debate has erupted concerning the importance of saving primeval (or original) rain forests. Estimates range wildly, but some experts claim that more than 50 acres of new forest are growing in the tropics for every acre of rain forest that is cut down.
Dr. Joe Wright, a senior scientist at the Smithsonian Tropical Research Institute, claims that the protection of old rain forests prevents poor locals from profiting from the new rain forests on their land and takes efforts away from other plans to fight global warming, such as eliminating coal plants.
Dr. Bill Laurance, another senior scientist at the Smithsonian, contests that not all forests are created equal. He agrees that new forests may absorb carbon emissions, however, he insists, "They are not the rich ecosystem of a rain forest."

(Flickr)
Many biologists question how Amazonian species can be saved when these new forests grow, not in the Amazon, but in places like the outskirts of Panama City?
No one is disputing the benefits of rain forests. Rain forests absorb emissions and provide habitat for biodiversity. The debate deals with the fact that these new forests are not being considered when tallying the costs and benefits of saving the rain forests in the Amazon or Indonesia.
The United Nations has reported the increase in these new forests; however, the concern is that although some of the land has the potential to become vibrant new rain forests, other pieces of land may become nothing more than a jumble of trees and weeds.
Source:
http://www.nytimes.com/2009/01/30/science/earth/30forest.html?_r=1&ref=earth
Don't bother with regular, stuffy, old museums full of rotting bones, boring rocks and paintings by dead Europeans. Instead, expand your mind with the fascinating wonders of odd socks, carrots, and land mammal genitalia. Come and take a mind-blowing tour of some of the most freakishly weird museums in the world.
12. The Museum of Bad Art
Location: Dedham, MA
Website: www.museumofbadart.org
There are thousands of museums dedicated to artists like Van Gough, Picasso, and Da Vinci, but what about those who have no talent? The Museum of Bad Art, held at the Dedham Community Theater, proudly showcases terrible works of 'art' created by the talentless, the colorblind, and those suffering from hand tremors.
If you've never been able to color in the lines, you've now found a place that will happily display a portrait of your cat, Peter the Kitty.
Is he hungry or contemplating his place in a hungry world? So profound.
11. The Museum of Odd Socks
Location: Virtual
Website: www.socknitters.com/museum.htm
Although this museum is certainly not comprehensive, it doesn't disappoint on its name. The Museum of Odd Socks proudly displays various lonely socks created by sockknitters 'round the globe. With names like Ugly Midget, The Toeless Wonder and Unspun Hero, it becomes pretty obvious each odd sock has an extraordinary tale to tell.
But what of the whereabouts of the missing socks or the legendary tale of the dryer thief? Sadly, the Museum of Odd Socks gives us no answers, only more questions.
A classic spiral tube sock inexplicably called 'My Dog'.
10. The Erotic Museum
Location: Paris, France
Website: www.musee-erotisme.com
If you've ever dreamed of a place that houses every sexually lewd, crude, giggle-inducing, taboo piece of erotic art, The Erotic Museum in Paris is for you. From satirical to serious, historic and modern views of sex are portrayed through statues, sculptures, paintings, and more. The museum has seven floors available for viewing pleasure, all devoted to the miracle of making babies.
Erotic smurf art perhaps?
9. The Torture Museum
Location: Amsterdam, The Netherlands
Website: www.torturemuseum.nl
For the masochist in us all, the Torture Museum offers an exhilarating glimpse into the painful, ancient methods of human torture and torment. It delivers a very painful, stomach-turning experience and it's not recommended as part of a family vacation itinerary.
The 'Skull Cracker'
8. Virtual Banana Museum
Location: Auburn, Washington
Website: www.bananamuseum.com
They're going bananas over at the Virtual Banana Museum! Anna 'Banana', apparently a longtime scholar of banana consciousness, has created an entire virtual museum as well as an antique store dedicated to what she calls "the perfect fruit – the BANANA".
From books, pictures, and banana factoids to questionable Tupperware and frightening toys, this museum is undoubtedly and insanely dedicated to the banana. Ok, so maybe it really is the most popular fruit in America, but that's still no excuse.
mmm, deliciously crazy.

7. World Carrot Museum
Location: Virtual
Website: www.carrotmuseum.co.uk
Now that you've had your fill of fruit, why not have some veggies at the World Carrot Museum? Another example of someone's favorite food turned freaky fetish, the Carrot Museum offers a bowl full a fun with carrot art, carrot musical instruments, and medical advice that has not been verified by a real doctor. Who could ask for more?
Ok, so this guy is actually pretty cool, but the museum still sucks.
6. Toilet Museum
Location: Virtual
Website: www.toiletmuseum.com
While most of us think of our toilets as nothing more than a place to drop a load, there is one special place where the toilet is cherished as the porcelain throne it really is – the Toilet Museum. Dubbed as "a roadside attraction on the information highway, dedicated to toilets-in-art", you can find out more than you've ever wanted to know about the john, the loo, the crapper, or the can.
Let Col. Chris Hatfield take you on an out-of-this-world exploration of space toilets or catch up on the zany antics of Xena, the Turd Burglar. It's a whirlpool of fun at the Toilet Museum.
It's true!
5. Paris Sewers Museum
Location: Paris, France
Website: www.paris.org/Musees/Egouts/info.html
Naturally, after finding out all there is to know at the Toilet Museum, this one should be next on your list. The Paris Sewer Museum, which is dedicated entirely to the sewer system of Paris, gives you an up close and personal view of where yesterday's burrito went after you flushed.
Although the sewer system in Paris is one of the most sophisticated in the world, pictures would still do it justice without spending an afternoon smelling human waste.
See, we're learning without burning our nostrils.
4. Toaster Museum
Location: Virtual
Website: www.toaster.org
Q: Do people want to tour an online Toaster Museum? A: No. Apparently, the reason for such a place is that the toaster offers an "unique opportunity to gather some fascinating artifacts from the 20th Century… and they simply uplift one's spirits!".
So basically these guys are saying the toaster gives us an insight into the industrial design and cultural trends of the 20th century. Oh, and they make us really happy. That's an awful lot for a small kitchen appliance to live up to.
Forget insulin, forget landing on the moon. This is our greatest achievement.

3. Museum of Parasitology
Location: Tokyo, Japan
Website: kiseichu.org/english.aspx
No, that's not some class you skipped in college. The Museum of Parasitology, located in Tokyo, is devoted to the research and education of parasites. Excuse me for a moment while I try and relax the gag building in my throat. *Ahem*
The museum curators ask one simple question. What images come to mind when you hear the term "parasite"? Perhaps images that inspire fear or make you feel sick in your stomach? In one word, yes. If your stomach is churning at the thought of intestinal tapeworms, scabies, crabs, and anything else that wants to burrow into the body, then leave this off the list.
Don't be afraid, I'm just misunderstood.

2. Icelandic Phallological Museum
Location: Húsavík, Iceland
Website: www.ismennt.is/not/phallus/ens.htm
Do you know what Phallological means? (Hint – phallus). That's right, the Icelandic Phallological Museum is the only museum in the world devoted entirely to male genitals. Their collection contains over one hundred penises and penile parts of most Icelandic land and sea mammals.
In addition to the biological section of the museum, there is also a collection of oddments and other practical utensils related to penises. For more info, check out the frightening images on the site.
Beautiful, isn't it?

1. Museum of Menstruation
Location: Virtual
Website: www.mum.org
The Museum of Menstruation definitely trumps all other weird museums. There are really no words to describe some of the horrors this place offers. Clothing made from menstruation cups, slippers made from pads, vivid art, expressions such as "uterine jihad", and for some unsettling reason, a section dedicated to cats.
Available in Men and Woman sizes.
Looking after a baby is a full time job filled with sleepless nights and long days. That was, until Kyuushuu University in Japan (of course!) decided to make parenting a little easier (and less tiring).
The Suima crib is designed to mimic the gentle, soothing movements of a parent rocking their child to sleep. When a sensor, located at the top of the crib, detects a baby's cry, the crib begins to sway from side to side. The crib sways every 1.8 seconds – about as fast as a parent's heartbeat and is supposed to lovingly lull your child back to sleep.
No need to run to the nursery when your child cries at 3am anymore. Now you can let the Suima crib do the work for you.
Rental fee is around $100 a month but you can purchase the crib for a cool $4500.00. The only question left is how much is a few extra hours of sleep a night worth to you?
Not long ago, I did a post on New Year's resolutions for your home, where I discussed how to make yourself feel better by making your surroundings happier. I briefly touched on the importance of color and how different hues can make you feel certain emotions.
Since the influence of color is a pretty powerful thing, I thought I'd come back and discuss it a little further.
The symbolism of color can actually be a very complex topic but I'm going to keep it light today and just talk about how color can influence your home.
When picking out a color scheme or palette to decorate with, it's smart to do a little research and understand what the colors you're choosing mean.
Color can pretty much be broken down into two categories: cool and warm. Let's take a look at each of these groups and what affect these colors can have.
Cool Colors
Cool colors tend to be very calming and soothing.
Much like the colors you would find outdoors, like the blue sky and green grass, cool colors also have a strong association with nature. Depending upon the shade, cool colors can also give off a cold, impersonal feeling so you need to be careful when choosing a blue palette to decorate your home.
Try choosing deeper blues with a hint of red, deep navy blues or opt to add dashes of warm colors throughout your palette to keep it from giving you the shivers.
Now let's take a look at what feelings humans often associate with cool colors:
Blue – Strong, trustworthy, dependable, calming, cooling.
Purple – Royalty, elegance, power, uplifting, calming, mystery.
Lavender – Graceful, feminine, elegance, uplifting.
Green – Soothing, relaxing, tranquil, refreshing, peaceful.
Turquoise – Refreshing, sophisticated, youthfulness.
Gray - Practical, calm, cool, cloudy, unsettling.
Silver – Playful, modern, expensive, graceful.
White – Purity, cleanliness, innocence, peaceful, simplicity.
Warm Colors
Warm colors have the opposite effect of cool colors.
Warmer tones tend to generate strong feelings of excitement, love or even anger and can over power cooler colors. You can tone down the power of a warm color by opting for a paler shade such as yellow or pink.
Keep in mind that warm colors appear larger when paired with a cool colors, even when used in equal amounts.


Red – Love, anger, hunger, excitement, energy, confidence.
Pink – Sweetness, love, creativity, purity.
Yellow – Sunshine, warmth, joy, cheerfulness, comfort, liveliness, happiness.
Gold – Rich, extravagant, wealth, cheerful, traditional.
Orange – Energy, warmth, creativity, cheerfulness, hunger.
Brown – Natural, earthy, reliability, neutrality, clarity, freshness, traditional.
Beige – Earthy, relaxing, simplicity, calming.
Black – Powerful, sophistication, elegance, strength, night, depression.
Ivory – Softness, earthy, purity, cleanliness.
If you'd like to use a color like gray or black, where there can be negative associations such as an unsettling feeling, be sure to mix it up with more uplifting or warmer colors to keep it from being too drab and depressing.
Knowing what kind of vibes these colors can give off, you'll be better able to create the exact feeling you want throughout your home. The best way to make sure you're using a complimentary color scheme is to use a color wheel.
Choose a color you would like to work with and then choose one of its complimentary or analogous colors. Complimentary colors are those on the opposite side of each other on the color wheel and make great choices for rooms where you will be entertaining. Analogous colors are those that lay side by side. These colors make more peaceful combinations and are perfect for bedrooms and bathrooms.
As we discussed in my previous post, the way your home is decorated can have a strong influence on you, your family, and any of your guests. Understanding how colors work on you and with each other, you can easily and dramatically create whatever mood you would like throughout your entire home.
For further reading and a little colorful fun, check out:
Symbolism of Color and Colors That Go Together
What's Your Personality Color?